About us
Repairs at Harry's Vintage Garage
Reparaties bij Harry's Vintage Garage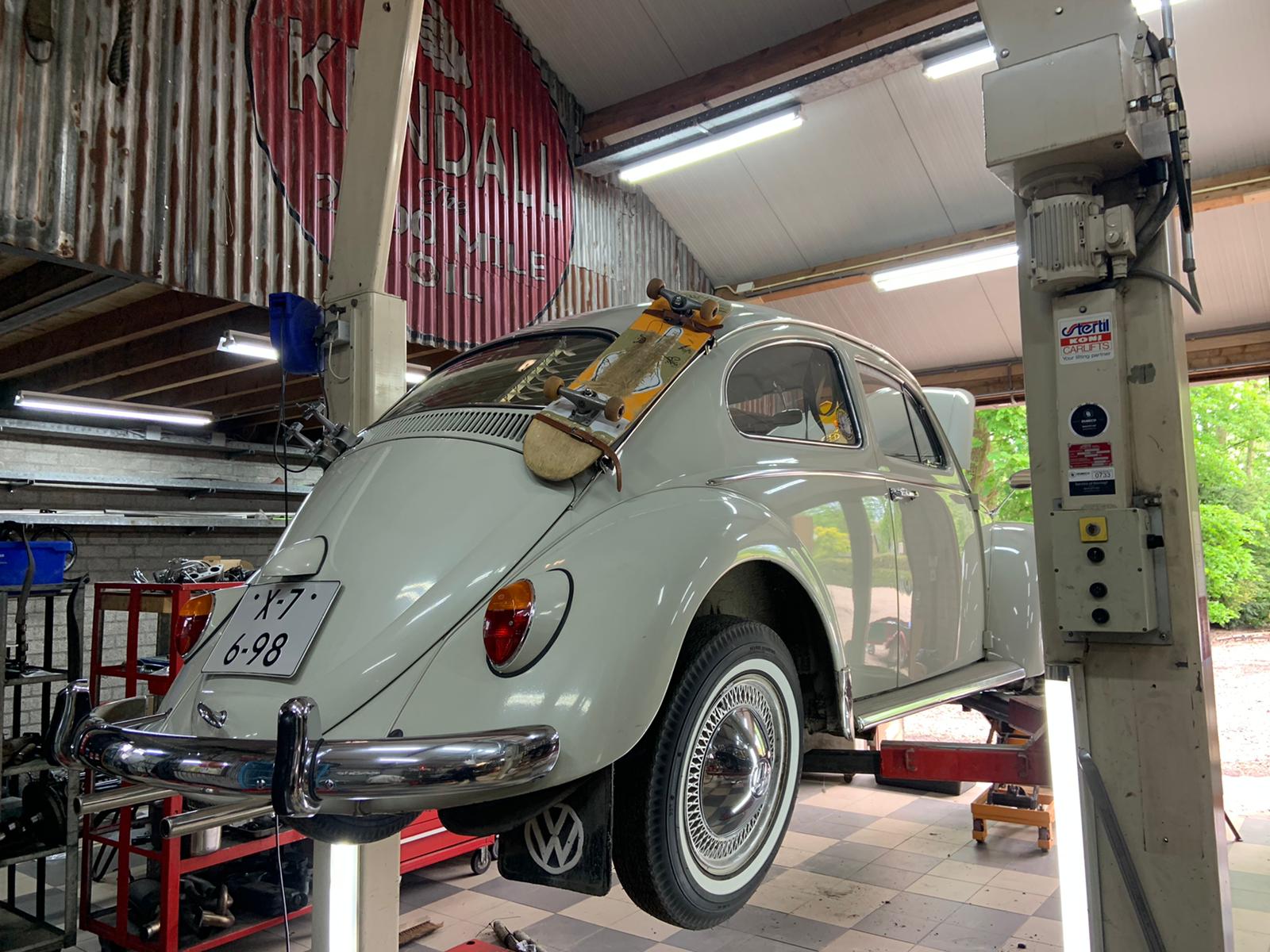 Repairs at Harry's Vintage Garage
Repairs at Harry's Vintage Garage goes as follows. " we fix everything !!"
Repairs are usually the result of poor or faltering maintenance, see our maintenance for more information about maintenance according to Harry's
Working with Harry's Vintage Garage is "one-stop shopping" !!
We repair everything such as: engines, gearboxes, alternators and starters, electricity and cabling
We also repair rust damage / welding.. and many more things..
For repairs at Harry's Vintage Garage we use the highest possible quality materials and parts.
Manufacturing Parts for Repairs is also a specialty of Harry's Vintage Garage
it becomes more common that a repair is necessary but parts are no longer available.
It is also possible that parts are simply no longer available at the manufacturer.
In most of the cases we can still repair your vehicle at Harry's Vintage Garage.
We are in close contact with our turner/miller for these special things. Together with him we can repair/imitate or imitate and improve almost anything.
These products are therefore created by means of CNC turning or CNC milling (or a combination of these).
Welding during Repairs at Harry's Vintage Garage

Repairs at Harry's Vintage Garage also include Welding, we master all disciplines related to welding.
Tig Welding
We can weld steel, stainless steel and aluminum with TIG
Co2 & Spot Welding
Bodywork welding by a combination of CO2 and one-sided spot welding.
Aluminum Welding
Welding aluminum in most cases occurs with adjustments such as: the vacuum-pipe on your manifolds for the power brakes, the welding of manifolds for engine tuning, or simply broken or torn parts.
But also for "special products" Aluminum welding is more often necessary because aluminum semi-finished products need to be welded together.
Bodywork welding also part of Repairs at Harry's Vintage Garage
We do body welding (Restoration or rust damage welding) by means of a combination of CO2 welding and one-sided spot welding.
Due to this method, hardly any additional grinding is required after welding.
This makes the job of the painter a whole lot easier and cheaper.
We also master the tin plating of the welded parts.
By tinning the welding, the welded parts are sealed with a layer of tin.
This tinning is intended to prevent renewed rusting.
Lowering vehicles and/or adjustments to your undercarriage Harry's
Lowering vehicles is also one of Harry's Vintage Garage's specializations.
Thanks to years of experience in developing suspensionparts such as coilovers, you can also contact Harry's with problems with your undercarriage.
we can supply the full program "Big Brake kits", coilovers and springs from V-Maxx Autosport, 90% of these sets are developed by Harry himself for V-Maxx. So no one knows better than Harry how to install and adjust these sets.
come toprojects there you will find some cars that we have lowered
Problems with current chassis
Do you suffer from banging, overturning, strange noises, heavy or strange steering???
Harry's Vintage Garage has the solution.
We can adjust or modify your chassis so that your car drives smoothly again without all fusses and concessions.
So for Repairs of all sorts you go to Harry's Vintage Garage
We can help you with:
Malfunctions, both electrical and engine
Welding
MOT
Gearbox overhaul / Repairing / shifting problems
Lowering
Special modifications to your car